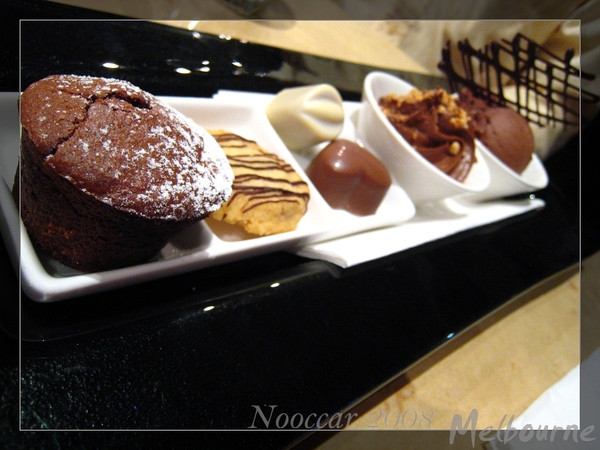 I've tried several well known chocolate houses in Melbourne. Koko Black is my favorite one!
During the chilly winter in Melbourne, nothing is better than enjoying a cup of Koko Black's chili chocolate without thinking any calorie issue!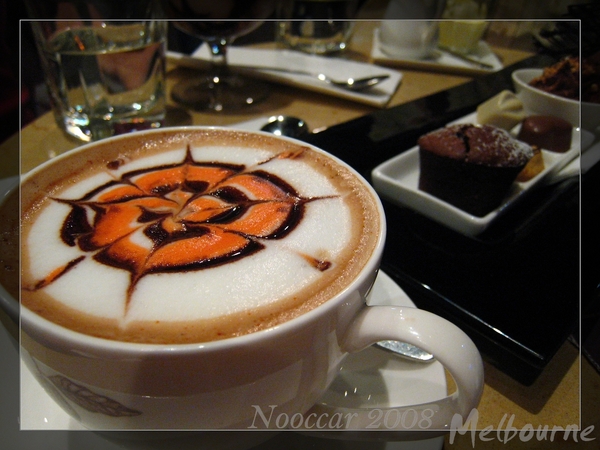 The top is composed by chocolate sauce, chili sauce and milk foam! The thick and rich flavored hot chocolate beneath the layer accomplishes a luxury experience. Other products such as "ice Chocolate", "all kind of chocolate tart" and "chocolate ice cream" are also hot choices among customers. You can also get combination spoil to really spoil your appetite. Koko Black on Lygon St has become the most popular place to meet friends or to celebrate special occasions.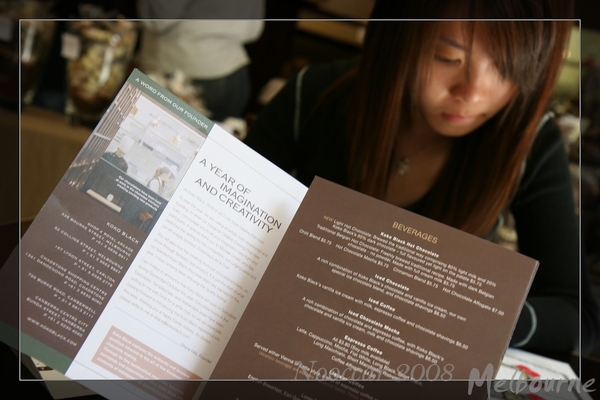 There are several branches in Melbourne!
For further information, please go to Koko Black's website: